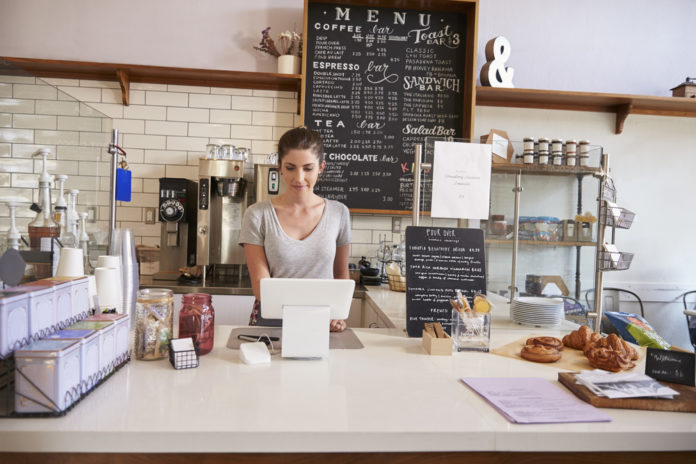 When starting a local business, the goal of the business should be immediately to acquire customers.  Digital marketing has made the process so much simpler.
Think of your website acting as a sales person that's there working for you 24/7.
Digital marketing is similar to any other type of marketing. What makes it different is the application of digital technologies such as social media, email, websites, blogs, and mobile marketing. As a small or local business, making a move towards the application of digital marketing is a key to help your business grow faster compared to the use of traditional forms of marketing.
Promoting your brand is not an easy thing to do, especially for local businesses. With the lack of resources, small businesses still have to compete with the heavyweights. Digital marketing is here to help the local businesses remain in the game. However, the challenge comes in on how to apply digital marketing to achieve success in that line of business with so many tools from email marketing to software tools like webinarjam. Below, are tips on how local businesses can get started with digital marketing.
Design a website
A website acts as the foundation of digital marketing. Through a website, you'll collect leads, provide relevant and useful information about your brand, and direct traffic. Having a web presence is not an expensive or hard task to accomplish when you consider these key actions;
Showcase your brand: Your website should communicate your local business message precisely with appropriate colors and logos.
Design a powerful about page: A solid about page will be effective in attracting customers; therefore, ensure it is interesting.
Be mobile-friendly: Not everyone accessing your website will be on a desktop, meaning it should be responsive and adjustable to any screen size.
Allow social sharing: Have social sharing buttons through which visitors can share your website easily.
Collect and measure metrics: Metrics will help you to improve your website over time; therefore, make use of analytical tools to collect and review the metrics.
Content marketing
This tip comes into play in multiple ways. They include use of blogs, email marketing, and social media. Therefore, it is essential to have thorough strategies for marketing through the use of content Some of the strategies include;
Come up with a content calendar: This is more of a plan that gives you a schedule or flow of what content you'll come up with and ways to distribute it.
Share via social channels: The content you created will be useful if it reaches your target audience; therefore, know how you will share the content on social media channels.
Practice guest posting: Allowing guest posts on your blogs is an excellent way of expanding your audience and getting more traffic to your site.
Email marketing
Being able to use email marketing successfully, means you can communicate with your customers on a day to day basis. The key to email marketing is sending relevant and interesting messages to your audience consistently. For you to start this, you'll first need to have an email list. Additionally, consider doing the following;
Use newsletter templates: You can either use templates from email marketing platforms or design your own. Remember to reuse the template each time you send one.
Encourage sign-ups: You can encourage sign-ups through the offering of incentives for signing up such as a discount or free download.
Collect and measure metrics: Use an analytics tool to see how many people opened your message as well as those who clicked on a specific link.
Social media
It is an excellent platform for local businesses since it reaches a wide demographic. Additionally, it gives a way of having a direct communication with your clients. The following tips will help you use social media.
Pick one to start with: Don't start by creating your presence on every social media platform, instead chose one at a time as you progress.
Be consistent: Use the same profiles when setting up your local business's profile bio, image, colors, and banners.
Focus on engaging with customers: Social media is about conversation and not about promotions and blasting content. Therefore, aim to have a community.
Search engine optimization
Optimizing your content or ensuring your website appears first on the businesses listing is essential. It's because your audience will not struggle to find you.  According to Derek Pierce, "local business owners should focus on building their brand first and look to hire a professional to help with the SEO process."
The following are suggestions to get started on SEO.
Select the right keywords: Choose the appropriate keywords for your blog posts that will make them optimized.
Use SEO tools: There are several SEO tools that you can use to optimize your content; therefore, pick the relevant ones for your local business.
Conclusion
Digital marketing is the future for any local business. With all the benefits offered, it makes an ideal marketing medium for local businesses. Therefore, use it to the maximum and get profitable results.